How does faith impact the health of communities?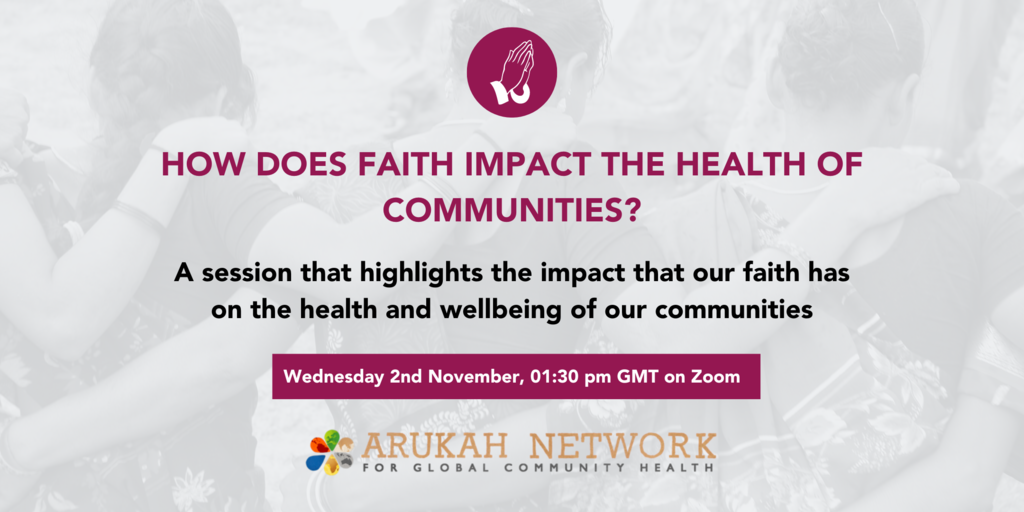 Wednesday, 2 November 2022

1:30pm - 2:45pm

Online
About
HOW DOES FAITH IMPACT THE HEALTH OF COMMUNITIES?
If you dig deeper, you will ultimately realise that the need to improve community health and wellbeing is influenced by something much bigger than ourselves. We believe that our faith is the reason we wake up ready to make a difference in the lives of our friends, neighbours and family.
We seek to improve the health of our communities because we have experienced unconditional love from God. And this motivates us to love, support, provide and forgive those around us.
In this Linking 2 Learn session, we will look at the impact that our faith has towards the health and wellbeing of our communities.
Speakers:
Purity Thuranira - Life in Abundance Programme Lead in Kenya
Francis Njoroge - Author of Tearfund's Church and Community Mobilisation Process
Allison Flynn - Senior Program Advisor for Health and Nutrition and World Relief
Info This event has now passed.